During spring 2019, the VänerEnergi will install an ORC turbine to the hot water boiler at Töreboda heating plant. The technology is based on the Organic Rankine Cycle (ORC), which allows low-temperature heat flows, in this case 105-degree hot water, to be used to extract electricity.
"One of the major advantages of being able to produce electricity while producing heat is that electricity is produced when we need it the most, that is, especially during the winter," says Kjell-Åke Wallström, district heating manager at VänerEnergi.
On an annual basis, approximately 210 MWh of electricity will be produced at the plant, resulting in annual emissions savings of 180 tonnes of carbon dioxide equivalents when replacing European marginal electricity. The ORC turbine will be the eighth of which the Norrköping based company Againity AB delivers, where the majority of turbines are instaslled to biomass fueled hot water boilers.
"Although we have an increasingly urgent need for weather-independent electricity generation in our energy system, turbines are still missing in more than 400 Swedish district heating plants," says David Frykerås, CEO of Againity. "We are pleahappy to see that VänerEnergi is at the forefront and chooses to upgrade its heating plant to CHP."
The installation corresponds to two pipes from the boiler circuit, two pipes from the district heating system and a power cable. With minimal maintenance and low manufacturing costs the installation will be profitable despite the relatively low electricity prices on the Swedish market.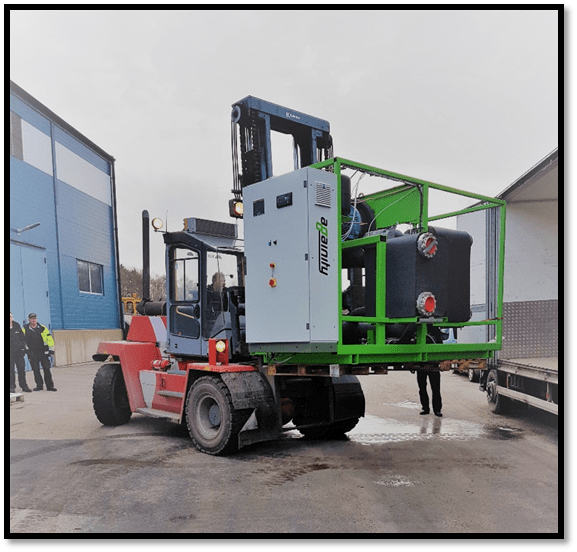 Image from the installation of Ronneby Miljöteknik's ORC turbine.