In Sweden, Organic Rankine Cycle (ORC) solutions provider Againity AB has announced that it has been selected by municipal energy company Västervik Miljö & Energi AB to supply a 90 kW ORC turbine to enable self-electricity production at its Gamleby biomass-fired heating plant.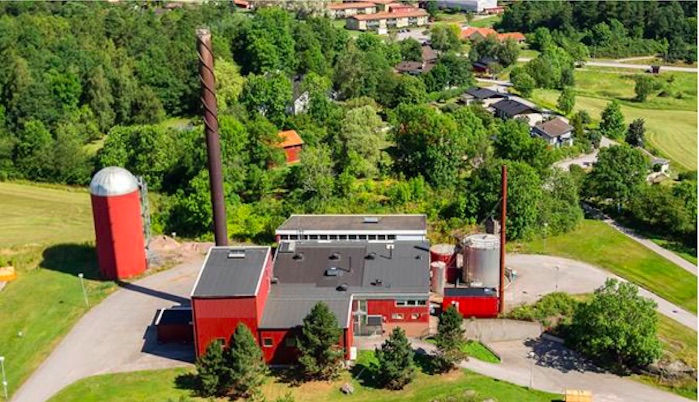 In addition to a reduction in the plant's electricity and grid costs, the installation is expected to result in annual emission savings of 315 tonnes of carbon dioxide equivalents (CO2eq) when replacing coal-based electricity in the European grid.
Climate-neutral by 2030
Västervik Miljö & Energi has strived for sustainability and climate-smart solutions and sees the ORC turbine as an environmentally friendly investment that will help the business achieve its goal of becoming climate neutral by 2030.
While performing the renewal of the heating plant, it was an easy choice to invest in local, environmentally-friendly electricity production. We chose an ORC turbine for its simplicity. With an ORC unit connected to one of our new hot water boilers, we expect to produce half of our own annual need for electricity at the heating plant in Gamleby, said Clas Johansson, Production Manager at Västervik Miljö & Energi AB.
The ORC turbine will be connected to the heating plant's new wood-fired 5 MW hot water boiler and convert parts of the hot water into electricity. The 90 kW turbine will produce approximately 350 MWh of electricity per annum.
We thank Västervik Miljö och Energi for this opportunity and look forward to starting the construction of the third ORC turbine in the region of Småland. To be part of enabling increased production of renewable electricity from local forest waste feels fantastic, said Elin Ledskog, Head of Sales at Againity.
20th turbine order
The order represents the 20th ORC turbine in Sweden to be built by Againity and according to the company, market interest in the technology is growing. With a simple installation which only requires two pipes to the boiler circuit and two pipes to the district heating return, the ORC turbine can convert low-temperature heat into renewable electricity.
This enables also small and medium-sized companies to reach a profitable installation – both economically and environmentally. The fact that the electricity production from the ORC turbine is largest during wintertime – when the demand is highest – also contributes to the high demand for ORC turbines.