Driven by rising electricity and transmission costs in southern Sweden, it is becoming increasingly profitable for small and medium-sized heating plants to upgrade and self-produce electricity. Municipal energy utility Emmaboda Energi och Miljö AB (Emmaboda Energi) is the latest company that has decided to invest in an Organic Rankine Cycle (ORC) turbine from compatriot Againity AB that will be commissioned in Q1/2022.
The ORC will be installed at Emmaboda Energi's biomass-fired heat plant in Emmaboda in order to be able to produce local and fossil-free electricity for the plant's own consumption. In so doing the company will be able to self-produce the majority of the heating plant's internal electricity consumption reducing operating costs associated with electricity consumption and transmission while freeing up capacity on the grid.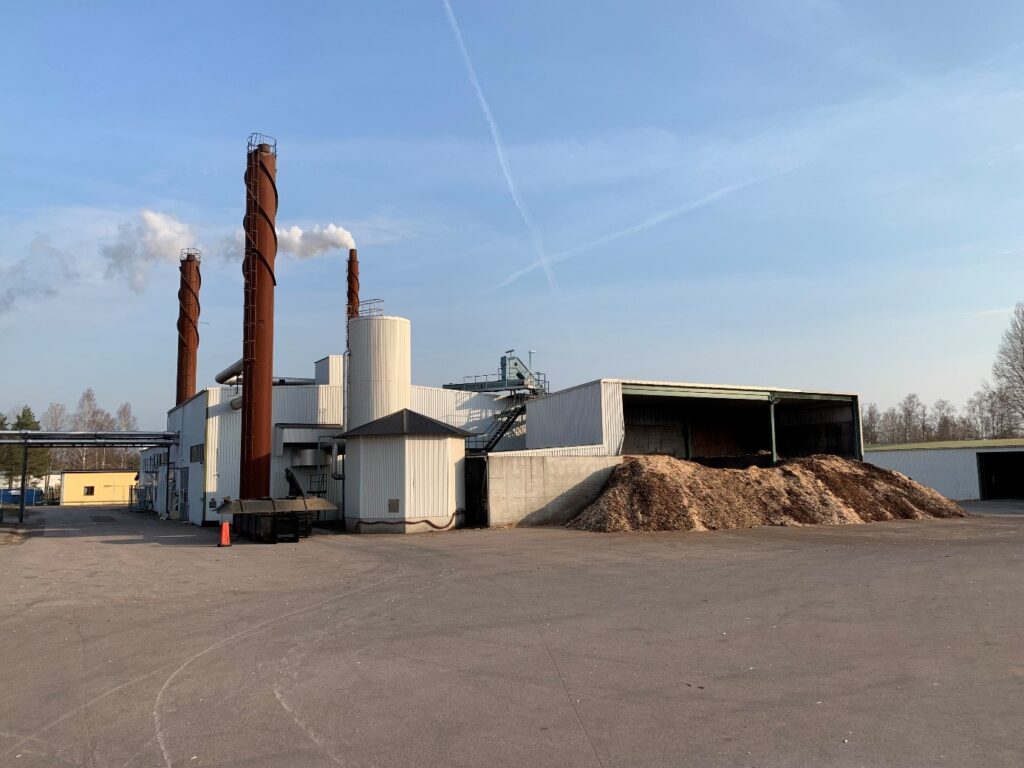 Warmer climates and more energy-efficient houses mean that we are selling less and less district heating. In order to maintain competitiveness in the market, we must take every opportunity to become more efficient. Producing electricity via the district heating's excess capacity contributes to us being able to maintain a competitive price for our customers while at the same time making an effort for the environment. The investment is also in line with the assignment we received from our owner, the municipality, to produce electricity locally in the municipality, said Thed Franzén, District Heating Manager at Emmaboda Energi.
The 99.9 kWe capacity turbine will be supplied as a complete self-contained "plug'n'play" unit connected using two pipes to the heating plant's existing hot water boilers and two pipes to the district heating return. Againity's ORC turbines enable electricity production from a 90˚C heat source in the form of hot water or steam.
The ORC turbine is estimated to provide the heating plant with over 480 MWh of power annually. According to Againity, this will provide emission savings of 436 tonnes of carbon dioxide equivalents (CO2eq) when replacing European marginal electricity.
At Againity we are delighted over the opportunity to deliver an ORC turbine to the heating plant in Emmaboda and thereby contribute with increased local and planned electricity production. With the increased electrification of society through the establishment of energy-intensive businesses, basic power, such as cogeneration, is becoming increasingly important in the energy system, said Kristina Pettersson, Sales and Process Engineer at Againity.
The order, the value of which has not been disclosed, is the 26th ORC turbine order for the company that is also seeing interest from outside of Sweden.