There was great interest when Alvesta Energi AB arranged an open visit at the newly upgraded cogeneration plant in Moheda.
During the open visit, participants from all over the country had the opportunity to ask questions and learn more about Alvesta Energy's new ORC turbine. The turbine enables local electricity production using hot water from the existing boiler which is fired with local wood chips, a residual product from the sawmill at the neighboring property.
It was during the fall of 2019 that the ORC turbine was installed and commissioned at Moheda heating plant, which made Alvesta Energi first in the region of Småland with a small-scale cogeneration plant. The investment will result in 170 MWh of electricity generation per year in addition to the heat already produced for the district heating network in Moheda.
We see the investment in the ORC turbine as a step going from heat production only to combined heat and power production, using local biomass in a cost-effective way in our heating plant in Moheda, says Mats Karlsson, CEO of Alvesta Energi AB. This allows us to contribute to small-scale, local and weather-independent electricity generation to our common electricity grid.
Today, more than 400 heating plants in Sweden still lack electricity generation, but more and more energy companies are choosing to follow in Alvesta Energy's footsteps and upgrade their heating plants to cogeneration plants – an investment with both environmental and economic benefits.
We are happy that Alvesta Energi chooses to be at the forefront, showing that also smaller heating plants can contribute to renewable baseload power, says Elin Ledskog, sales manager at Againity. Together we can be part of this necessary transition to a more energy-efficient and climate-smart future.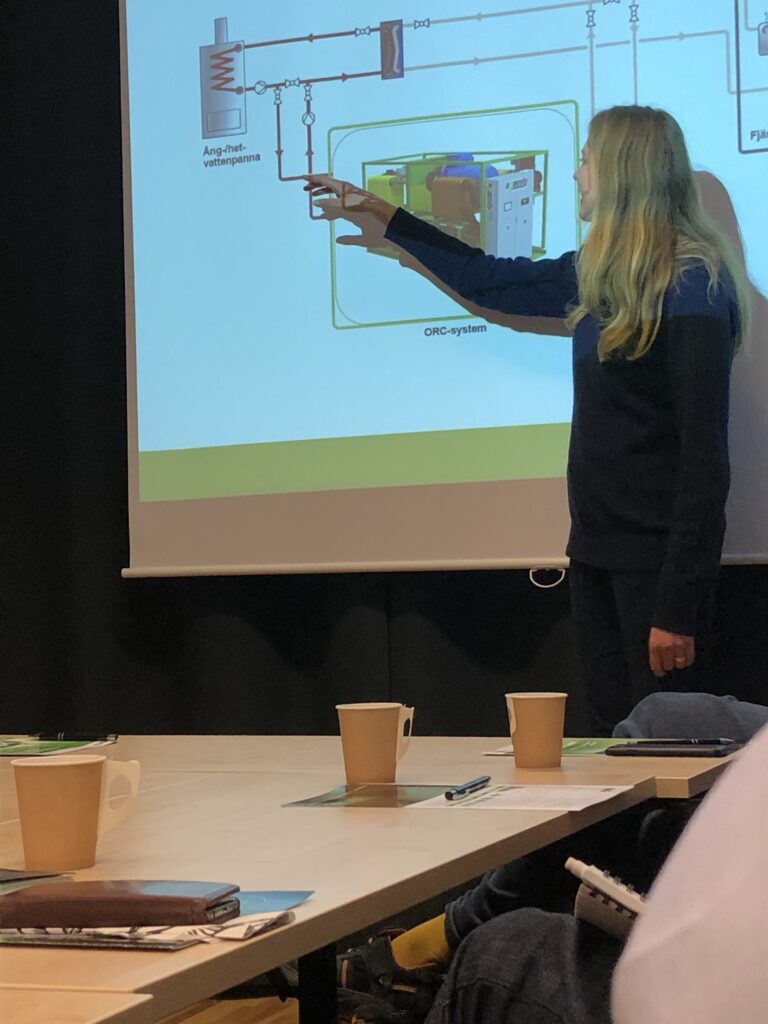 Contact Information:
Elin Ledskog, Head of Sales, Againity AB: 0705-29 32 23, elin.ledskog@againity.com, www.againity.se
Mats Karlsson, CEO of Alvesta Energi AB: 0472-15 199, mats.karlsson@alvestaenergi.se, www.alvestaenergi.se