After last year's turbine installation at the heating plant in Hörby, Sweden, Solör Bioenergi now chooses to provide two more of their heating plants with ORC turbines for local electricity production from biomass. This time at the slightly larger heating plants in Svenljunga and Vilhelmina.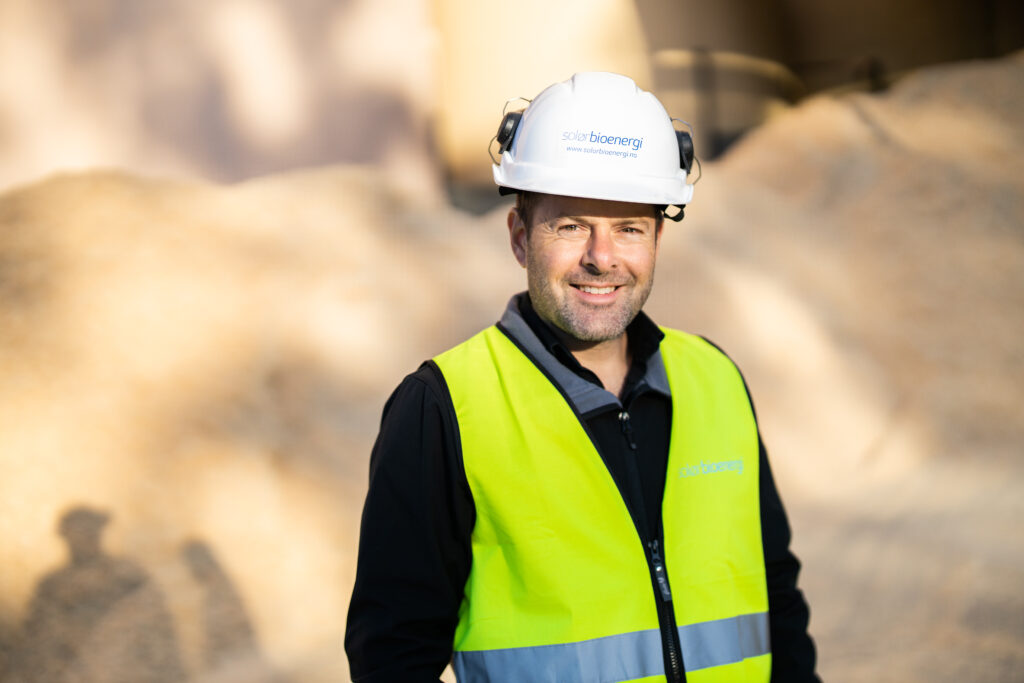 It is fantastic that our plant in Svenljunga can produce renewable electricity, which can then be consumed locally, says Nicklas Eld, regional manager at Solör Bioenergi Väst. This is just the beginning. In the future we will see ORC turbines on several more of our heating plants.
Solör Bioenergi are present in over 137 locations, primarily in Sweden and Norway, and is a leading company within renewable energy from biomass. Together with the Swedish company Againity, Solör Bioenergi decided in the spring of 2018 to upgrade Hörby's heating plant to a cogeneration plant to both reduce their energy costs and contribute to more renewable and weather-independent electricity production in a region suffering from a growing lack of local and reliable baseload power. After a year of electricity production in Hörby, Solör Bioenergi now chooses to continue installing ORC turbines. A steam boiler in Svenljunga and a hot water boiler in Vilhelmina are the coming year being provided with ORC turbines with an installed power of 315 kW and 250 kW respectively.
After these installations, Solör Bioenergi will be contributing with about 2.6 GWh of green baseload power every year from their three small-scale power plants. This corresponds to a reduction of 2360 tons of carbon dioxide emissions per year, by replacing fossil electricity from coal in the European electricity grid, equaling the emissions from a petrol-fueled passenger car driving 1500 laps around the globe.
The hot water boiler in Vilhelmina will be the first in the region of Norrland, Sweden, with a small-scale cogeneration plant, but probably not the last. Today, there are still 400 heat plants in Sweden that lack electricity generation, since previously available technology has not been cost-effective enough other than for the largest heating plants.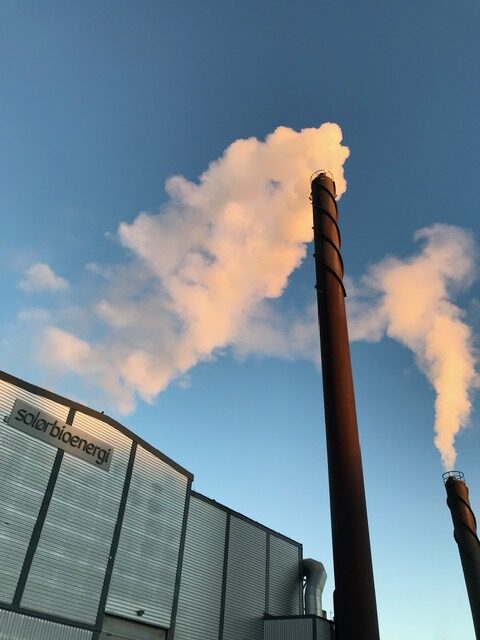 It feels good that the technology is being developed so that small-scale electricity generation can be applied in district heating production here in Vilhelmina, says Tore Sundqvist, Regional Manager Solör Bioenergi Nord. This means that we become more self-sufficient and our production becomes even more climate neutral, while at the same time reducing the electricity and power requirements in our local electricity networks.
With the new ORC technology from Againity, more and more Swedish cities and companies are choosing to supplement their hot water and steam boilers to reduce electricity costs and at the same take steps towards set energy and climate goals.
Contact:
Tore Sundqvist, Solör Bioenergi Nord, +46 (0)70-223 42 13, tore.sundqvist@solorbioenergi.com
Nicklas Eld, Solör Bioenergi Väst, +46 (0)70-999 30 62, nicklas.eld@solorbioenergi.com
Elin Ledskog, Head of Sales, Againity, +46 (0)70-529 32 23, elin.ledskog@againity.com