With an Againity ORC turbine the biofuel from local forests will be transformed into green electricity at Örkeljunga heating plant. The turbine's capacity of 250 kW electricity corresponds to the average need of 440 villas or the effect of 18,000 m2 of solar PV panels, with the important difference that the turbine produces the most electricity in the winter when demand and spot prices are highest. Climate savings correspond to more than 1000 tonnes of carbon dioxide equivalent per year when replacing European marginal electricity.
We are happy both to be able to make a financially good investment, for the environmental gains and not least to be part of leading the development forward," says Stefan Jacobsson, CEO of Örkelljunga Fjärrvärmeverk AB. "The owners, board and management are all united behind the investment decision.
Örkelljunga district heating plant has two wood chip boilers of 7 and 3.5 MW that together produce around 35 GWh of heat per year. The ORC turbine will be installed in autumn 2018 and will be Againity's seventh installation in Sweden.
We are pleased to get the opportunitiy to deliver a 250 kW ORC to Örkelljunga district heating plant," says David Frykerås, CEO of Againity AB. "It's great to see that several district heating plant invests in ORC technology after we have now had a number of machines in operation that demonstrated high availability and stable production.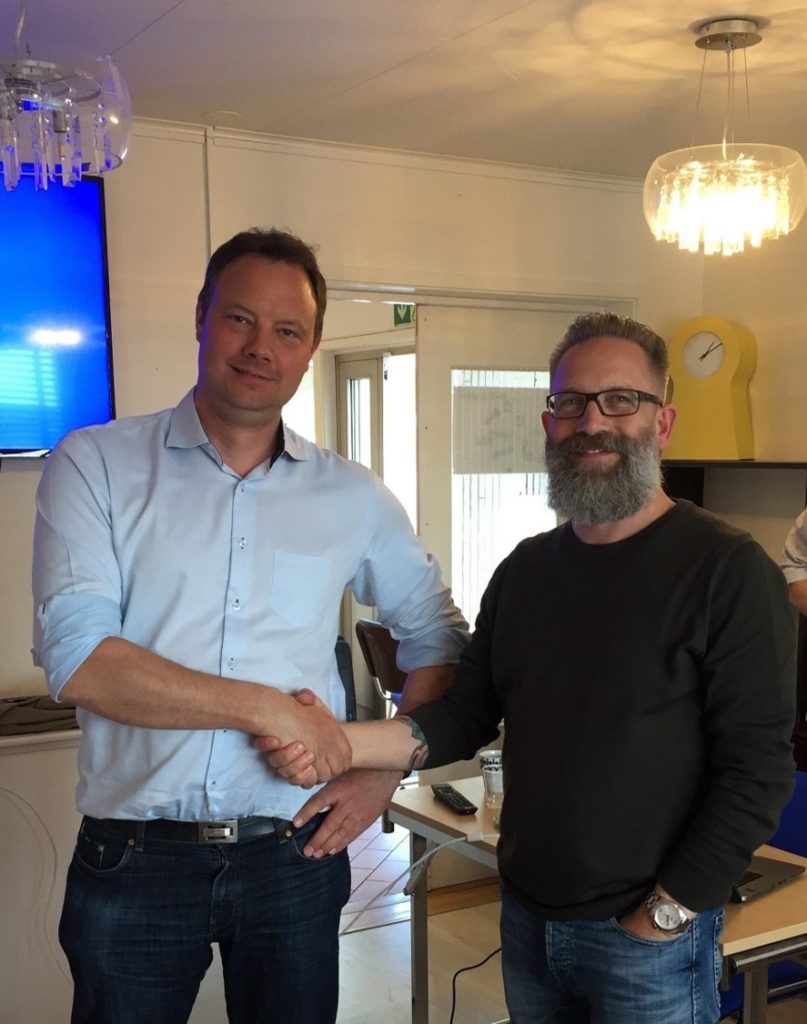 Örkelljunga heating plant orders a 250 kW ORC turbine from Againity AB. David Frykerås, CEO of Againity, (left) and Stefan Jacobsson, CEO of Örkelljunga Fjärrvärmeverk AB, (right) look forward to increase the share of renewable electricity generation in Sweden.